Member Assistance Program /EAP / Benefits / Insurance Forms
---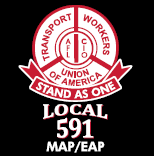 The Local 591 Member Assistance Program and EAP Benefit Directors, Benefit Coordinators, and Assistance Peers are committed to assisting members and their families with all of their needs, including but not limited to: Drugs, Alcohol, Depression, Bi-Polar Disorder, and Marriage & Family needs.
When necessary, we have qualified professionals. We can refer you to someone who will help address your needs accordingly. We can also assist you with benefit questions; including your AA, STD, LTD, FMLA, and IOD or other benefit needs.
Connect with Us
MAP / EAP NOTICES & UPDATES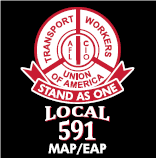 Please see the attached flyer for new Hire UBP benefit enrollment.
*
We confirmed that each member will get an email and text notification after scheduling their time with a counselor.
*
Members can schedule time with a counselor between 8 am and 8 pm EST, 7 days a week.
*
The go-live date for new hires to begin enrolling via call center is set for May 9th.
*
This will include all new hires as of March 15th and on.
*
The online scheduler will be open starting May 2nd so that new hires can schedule their time with the counselors prior to the May 9th go-live date.
Please let an EAP/MAP Representative know if you have any questions
HEALTH & WELLBEING VIDEOS
EAP Representative's Introductions
:
EAP Sadness education with Jamie Vinck
:
The Importance of Family Support in Mental Health and Addiction with Ken, Tony and Mike Gaziano
:
EAP Fight or Flight Video With Dr Hans Watson D.O.
:
EAP Video With Dr Stormy Hill Self Care Discussion
Member Assistance Program
EAP | Benefits | Insurance Forms
Updated March 3, 2023
The Hartford
Short-Term Disability (STD) Effective January 1, 2018
Long-Term Disability (STD) Effective January 1, 2018
More Insurance and Related Forms
LTD & UBP Withdraw Forms
Additional Forms
Return to Work Form (Verify the latest form on Jetnet)
Additional Disability Forms
Family and Medical Leave Act (FMLA) Leave of Absence Certification Form Dated 05/19/2016
The Lincoln National Life Insurance Company
Survivor Information
(LTD No Longer in USE, Saved for Historical Value)
Short Term Disability (STD)
Long-Term Disability Benefits
591 EAP CONTACT INFO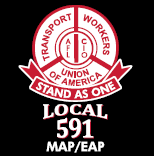 NATIONAL MAP/EAP DIRECTORS
Tony Lepore

Phone: 940-536-8817

Email: t.lepore@local591.com
---
MAP/EAP REGIONAL CONTACTS
---
NORTHEAST REGION
National Benefit/EAP Director
Tony Lepore

Phone: 940-536-8817

Email: t.lepore@local591.com
Northeast Regional EAP and Benefits Coordinator
Danny Wilson

Phone: 631-334-0933

Email: d.wilson@local591.com
SOUTHEAST REGION
Southeast Regional EAP and Benefits Coordinator
Rawle Skeete

Phone: 954-559-7505

Email: r.skeete@local591.com
MIA/EAP and Benefit Member Assistance Peer
Phil Revollo

Phone: 954-665-7383

Email: N/A
CENTRAL REGION
National EAP and Benefits Director
Ken Morse

Phone: 815-483-8585

Email: k.morse@local591.com
ORD/EAP and Benefits Member Assistance Peer
Mark Smejkal

Phone: 847-757-1954

Email: markj.8001@gmail.com
SOUTHWEST REGION
DFW EAP and Benefits Member Assistance Peer
John Kline

Phone: 817-819-7230

Email: johnklinetwu@gmail.com
DFW EAP and Benefits Member Assistance Peer
Jake Harrell

Phone: 817-709-0046

Email:jakeharrell591@gmail.com
DFW (MLS) EAP and Benefits Member Assistance Peer
David Emerline

Phone: 469-408-8197

Email: eemerlinee07@yahoo.com
DFW EAP and Benefits Member Assistance Peer
Shawn Kelly

Phone: 952-454-2879

Email:smkelly591@gmail.com
WEST REGION
West Regional EAP and Benefits Coordinator
Sean Bruno

Phone: 310-594-2025

Email: s.bruno@local591.com
LAX EAP and Benefits Member Assistance Peer
Edwin Joseph

Phone: 310-709-4755

Email: jord352000@yahoo.com
Page Last Updated: Mar 03, 2023 (10:25:00)